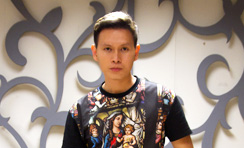 TUNG
AUSTRALIA
Tung Vu is an Australian fashion designer with a Vietnamese migratory family background. He has always wanted to become a high-end fashion designer. Where he is today, compared to his humble beginnings in Vietnam is a testament to Tung's 'do or die' determination to make a name for himself in the fashion world. Tung is the person to watch out for. He's not here to make friends, he's here to win.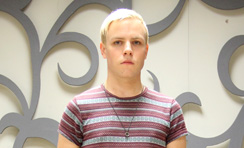 JACK
AUSTRALIA
Fashion Design runs in Jack's blood. His mother started a children's-wear label before he was born. With his recent degree in fashion from RMIT University in Melbourne, Jack is taking his legacy to the next level. This Aussie's high-concept designs have already been shown on the runway at Melbourne Spring Fashion Week and highlighted at the Spring Racing Carnival. Jack admits he struggles with nailing down just one design since he has so many ideas, but his natural ability to sew quickly always saves him.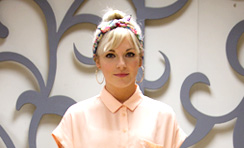 YASMIN
UNITED KINGDOM
This girl next door is sugar in demeanor but spice behind a sewing machine! Yasmin has a Bachelor Degree in Fashion Design and Marketing from the London College of Fashion. After graduation she did a lot of fashion writing and personal styling before becoming a fashion designer. Her online shop "Good Morning Mr. Magpie," offers an eclectic combination of city and country with bright, textural and fun designs. Her "urban vibe style" is designed for streetwise and creative men and women alike. Only time will tell if she can keep her style consistent with the challenges of Design Genius!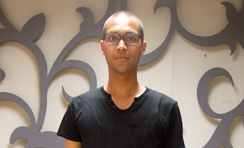 FRANCISCUS
NETHERLANDS
Franciscus is a 32 year old designer originally from the Netherlands, currently working as a footwear designer in London. Franciscus has done everything from music videos to runway. He has a varied background, which ranges from bikini's and high heels to long winter coats. While Franciscus describes his style as demure and timeless, his friends describe him as "borderline shy-wild". What will happen when Franciscus stops being shy and starts getting wild?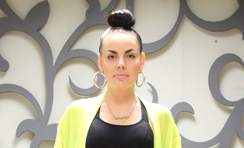 JASMINE
UNITED KINGDOM
Jasmine is a motivated and creative individual with a positive personality. This bundle of energy is self taught and worked her way up from fashion sales to fashion styling. She now works as a stylist for editorials, video shoots, events and exhibitions, but will this self-made stylist be able to hang with the other formally taught fashion designers? Or will she be the one to show them how it's done?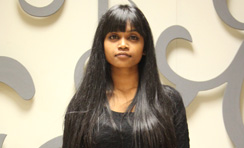 THARTCHAIENI
MALAYSIA
To say 'Chaieni is intriguing' is a gross understatement. She speaks 6 different languages. She holds a business degree from a Taiwanese University, a fashion degree from a Malaysian Institute and a haute couture degree from a Parisian Academy. She has worked with textiles in Germany, accessories in Italy, designs in France and has even interned for the great Lebanese designer, Elie Saab's label. Her giggly personality will surely disarm the other designers; and her intellect will outlast them.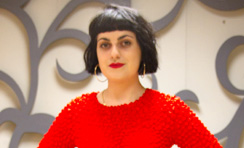 KATIE
IRELAND
Katie is well spoken and quick-witted. Originally from Ireland, Katie has traveled the world, working in Paris and London since getting her B.A. in Fashion Design. Her experience in pattern making, garment construction, seamstressing, and familiarity with incorporating recycled materials in to her designs make her a fierce competitor.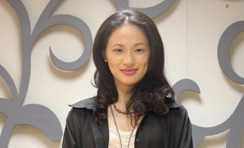 LILLIAN
HONG KONG
This Hong Kong native is sassy! While she is only a beginner in the field of fashion, her confidence level would make you think she has been a pro for years. Lillian likes things "her way." She is very passionate about proving her parents wrong about Lillian's career choice. She has experience in costume graphic pattern and jewelry design, which will come in handy during the accessory challenges.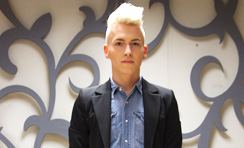 KAI
GERMANY
Since finishing College in 2010, Kai has been working for JCC Ledermoden Company, GER. Starting off as a Trainee Fashion Designer; he was promoted to the Fashion Designer title after only 5 months. He is now looking into starting his own brand "Kay Kay." His obvious talents designing jackets, bags and accessories will take some competitors by surprise. Kai is unassuming at first, but his work speaks for itself. You do not want to underestimate this young gun.