YouTube MUA's Let Boyfriends Do Their Makeup
These YouTube makeup artists have been tagged by their followers to let their boyfriends do their makeup. The rules are simple: the artists can lay out the products, but they can't reveal what they are for or how to use them. From eyeliner gone wrong to an MUA boyfriend, see the surprising (and hilarious) results below!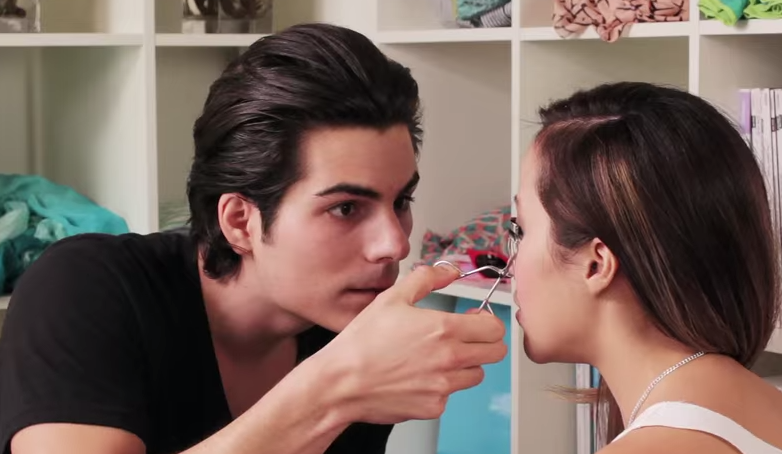 (Dominique attempting to curl girlfriend and makeup artist, Michelle Phan's, eyelashes)
Laugh or cringe, these feel-good videos are definitely entertaining. So, would you ever let your significant other do your makeup? Leave your comments below.