DIY: Bath Bombs
After a fun-filled and extremely busy holiday season, I'm ready for some much needed R&R- and what better way to relax then with a bath? These quick and easy DIY bath bombs will help you destress from start to finish. The process is nearly effortless, and the end result is a therapeutic and well-deserved bath.
Take some time out of your week to unwind with these easy bath bomb tutorials.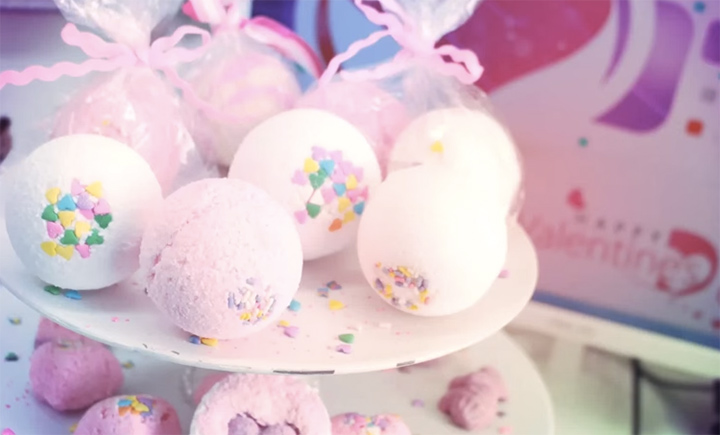 (Wendy Tung's DIY bath bombs with sprinkles)
Sprinkle Bath Bombs:
This sprinkle and vanilla infused recipe is just the thing to relax your body and mind after the holidays.
Tea and Coconut Oil Bath Bombs:
This recipe uses coconut oil and tea for maximum moisturization and soothing.
Floral Bath Bombs:
This recipe is a LUSH-worthy dupe that is inspired by florals. The dried flowers and rose shape make these bath bombs both beautiful and relaxing.
After you've made them, store your bath bombs in a water resistant container, like a jar, or individually wrap them in plastic to prevent them from fizzing before bathtime.
Love DIY bath bombs? Tell us your favorite recipe in the comments below!